CLIENT TESTIMONIALS
Vasiliy Ryzhonkov, CEO at Investor
We have been cooperating with the team for more than a year. It all started at the very first, planning stage. As of today, together we have successfully built a franchise called ARENA SPACE (virtual reality parks), taken part in a couple of trade shows, created and edited our business proposal for the market and solved many issues that arise when scaling up. Scaling any business is a fascinating and challenging process. Full support of an experienced team is a key to success upon the path.
We are grateful to the entire team for their help and support in our endeavor to start a franchise business ARENA SPACE virtual reality parks (https://arenaspace.ru/franshiza/).
---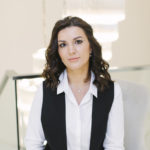 Tatiana Ivanova, head of the Franchising department at Prive7
I am grateful to the whole Konsaltika team for their aid in building and also further promoting the Prive7 franchise business. Franchise building itself takes quite some time. All along the way Konsaltika employees have been actively engaged in solving emerging issues. At the moment the Prive7 franchise license (http://prive7.com/franchising/) is sold throughout Russia. As for now, 3 agreements have been signed, and we are currently working on further promotion. Thank you for doing a good job.
TRADE SHOWS AND OTHER EVENTS
ACKNOWLEDGEMENT AND CERTIFICATES
OUR BUSINESS PARTNERS